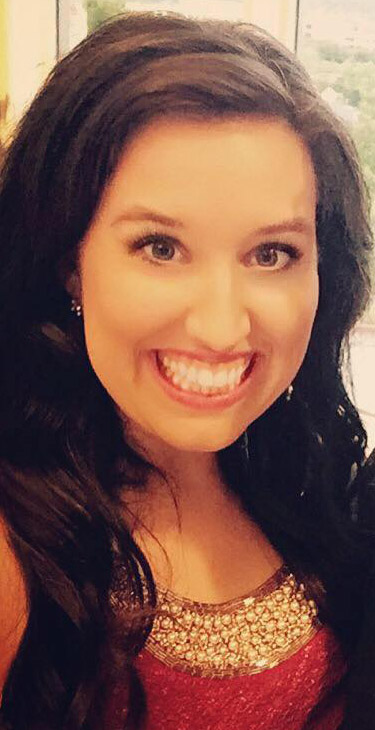 President, GoodBuzz Solutions
Lauren Day founded GoodBuzz Solutions, a marketing company based in Austin, Texas — her hometown, in 2015 and serves as president. GoodBuzz offers four core services: Strategic Planning Workshops & Written Plans, Marketing & Communications Support, Business Development & Coalition Relations, and Event Management. Clients range from small & midsize businesses, elected officials & public figures, political causes, religious charities & non-profit organizations. In June 2021, she and her husband purchased a 30-year-old outdoor power equipment dealership that they manage.
Previously she worked five years in Washington, D.C. and was named by The Washington Examiner's Red Alert Politics as one of 30 people under the age of 30 that "was influencing conversations and actions inside circles of political power." Lauren has more than a decade of experience. As director of external affairs at the Leadership Institute, Lauren built strategic partnerships and oversaw marketing with a multi-million dollar budget. During her four-year tenure, LI trained 52,000 students and since the 1979 founding a total of 153,000 worldwide. Lauren has also worked for a Texas Congressman on Capitol Hill, reported on foreign direct investment news at China Briefing Media in Shanghai, China, managed marketing campaigns and business development as the marketing coordinator for an engineering firm headquartered in Texas, coordinated press interviews at Abilene Christian University as a media relations specialist, taught a graphics course for three semesters to 120 college sophomores and juniors at Syracuse University as an instructional associate as well as served as the director of communications & recruitment for a seminary now known as Lipscomb University Austin Center, and worked at advertising agency—GSD&M—on the SBC (now AT&T) media planning account plus at worldwide public relations agency Weber Shandwick Worldwide.
A resident of four countries, Lauren is a fourth generation Austinite and a sixth-generation Texan. She graduated summa cum laude with a B.S. in Integrated Marketing Communications from Abilene Christian University, receiving the Best Representative of the Year award during one of her terms in student congress and also elected to the Homecoming Queen Court. Lauren completed the public diplomacy program at Syracuse University in New York, where she received a M.S. in Public Relations from S.I. Newhouse School of Public Communications and a M.A. in International Relations from Maxwell School of Citizenship & Public Affairs. 
Outside of work, Lauren enjoys adventures with her husband Nate and children Jackson, Daniel, and Hadassah as well as sharing her expertise as a Board member for several organizations including Texas Crime Stoppers Council, a state agency in the Criminal Justice Division she was appointed to direct by Texas Governor Greg Abbott in 2017 and again re-appointed in 2020 to lead a four-year term.
• Sixth-generation Texan born and raised as a 4th generation Austinite
• Family heritage of entrepreneurship for many generations
• Co-owner of an outdoor power equipment dealership
• Decade of proven marketing leadership at a political training organization, three universities, the U.S. Capitol, a media corporation, a private engineering firm, with missionaries abroad, and at two worldwide PR and advertising agencies
• Undergraduate and graduate degrees in marketing and communications
• Worldwide perspective from living in four countries and traveling in more than 20
• Membership in Hill Country Bible Church Steiner Ranch, Women Communicators of Austin & Freelance Austin, & Capitol Republican Women
• Serves as a board member for Esther Council (a organization affiliated with the U.S. Pastors Council) as well as on the Texas Crime Stoppers Council, a state agency in Governor Abbott's administration
• Happily married to a Austin cowboy since November 2012!